Why just watch a scary Halloween story when you can BE in one? There is nothing more truly frightening than curling up with a book in a darkened room and hoping that your mind doesn't create a monster.
Since we both know how busy you are, I picked some deliciously horrible books that you can finish before Halloween, by only reading 25 pages a day (about a half an hour). So, light some pumpkin candles and turn on the Halloween Soundtrack. Here's my picks for creepers you can complete in 14 days or less.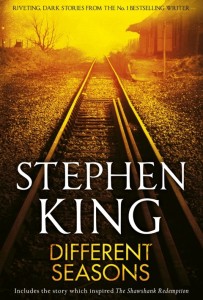 Stephen King (179 pages)
This is one of the scariest individual stories King has ever written, and the movie doesn't even come close to the sheer awfulness that is inside. When a young boy discovers that his neighbor is an ex-Nazi General, he becomes fascinated to the point of obsession. Disturbingly graphic and truly terrible in scope, this is perhaps the most frightening "fall from innocence" that you will ever read in the space of 100 pages. Read full-text here.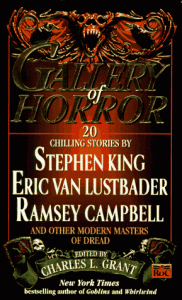 Charles L. Grant, ed. (332 pages)
Award-winning writer Charles L. Grant gets some of the best names in horror fiction to join with him on this scream-worthy compilation. From vampires to demons (and everything in between), some of these stories will make you think twice before walking into a darkened room. Including stories by Stephen King, Tanith Lee, Ramsey Campbell, and Eric Von Lustbader.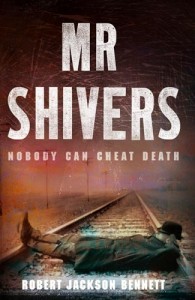 Robert Jackson Bennett (352 pages)
A depression-era horror novel that feels like the Wild West. Bennett follows the path of Marcus Connelly who is hell-bent on killing the man who destroyed his life. The plot is interesting and rife with evocative characters. Bennet manages to capture some beautiful images in contrast with the start ugliness of the period. And, of course, you never really see the end coming until it's too late.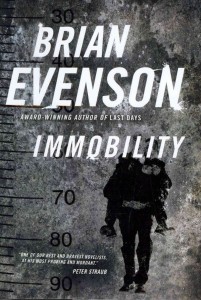 Brian Evenson (256 pages)
In a future world where procreation is impossible, genetic cloning is the only way that the human world has survived. Enter Josef Horkai, who has been preserved in a cryogenic sleep because of his ability to ensure the continuance of the human race. A very unique book that both horrifies and provokes deep introspection about how much we really know about ourselves.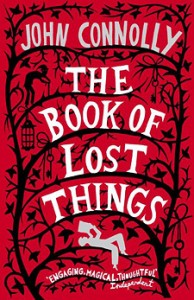 John Connelly (368)
Take every fairy tale you've ever heard and dip in evil – that's exactly what this book is. Davids is a 12-year-old boy who is more comfortable with books than people. When a strange messenger comes to him in the night and offers his ultimate wish, he finds himself in a fairytale land that exceeds his imagination. A strange and often-shocking book, this is one fairytale book you should not share with your kids.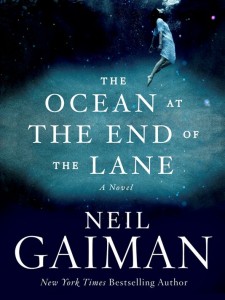 Neil Gaiman (181 pages)
Gaiman has a knack for almost poetic writing and a thrilling story. Yet, unlike many of his novels, the end of this book is completely satisfying. The story revolves around an older man who returns to the site of a horrible repressed event from his childhood. He retells the story as he begins to remember what happened – with enough witches, demons, and magic to damage any person permanently. Fantastic and uplifting read.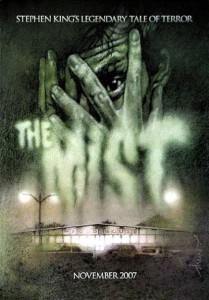 Stephen King (240 pages)
For those who fear the little green men or government conspiracies, this is the story that will keep you up at night. When a strange mist covers a town at the edge of a government compound, family man David Drayton takes his small son into town to gather supplies. It is the decision that changes their family and lives forever. A great read, even if you have already seen the movie.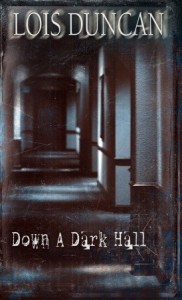 Lois Duncan (240 pages)
From the author of I Know What You Did Last Summer comes a story that can scare, despite it's classic vibe. Kit Gordy is a normal, everyday teenage girl, until she gets accepted in the exclusive Blackwood boarding school. Not only does every corner seem to hold some terrifying new secret, but she discovers that there are only four students. An inventive plot that will keep you guessing until the end.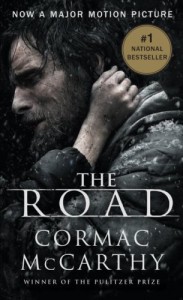 Cormac McCarthy (287 pages)
Another amazing book that was made into a "meh" movie. McCarthy's sparse style and visually engaging imagery make this one of the ultimate post-apocalyptic novels to read. Like zombies? None in here. But you'll be surprised at how much this book still manages to make you fear and hate the evil in humanity.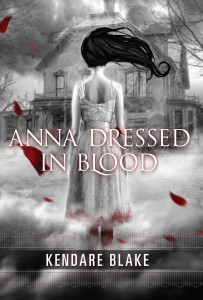 Kendare Blake (320 pages)
Cassio Lowood isn't your average, everyday teenager. He's a ghost killer. When he travels to a new town to take down the most dangerous ghost he's ever met, Anna Dressed in Blood, he gets way more than he bargained for. Not only is she a murderous maniac who violently kills multiple times throughout the book, but she's also super hot. That's the kind of girl that some guys just can't resist.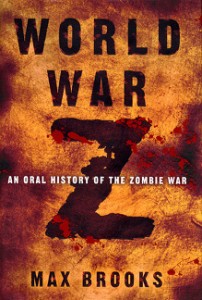 Max Brooks (342 pages)
One of the most original fiction perspectives I've ever read, World War Z is written as a non-fictional account of a future war. From tactics to political motivations, this book is one of the most well-researched fictional war books you could hope to read. In addition to being frickin' frightening, it also made me cry. I believe this is the ultimate zombie novel for our generation, and a MUST-READ (even if you've seen the "movie").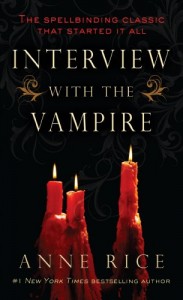 Anne Rice (368 pages)
Forget sparkly, vapid vampires. Instead, get to know the Rician version of the vamp – thoughtful, conflicted, and sexy as crap. In this story, a young reporter gets a first-hand glimpse into the real life of a vampire. Meet Louis, a New-Orleans ex-socialite who gets forced into eternal life by the King of Sexy, the vampire Lestat. Rated R for steamy, gory vampire on vampire action.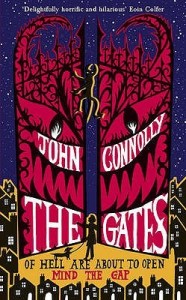 John Connelly (320 pages)
In this spooky and often hilarious novel, young Samuel Johnson witnesses a breach of demons onto the earthly plane during his Halloween trick-or-treating. Through the help of some demonic loose cannons, he fights the terrible Mrs. Abernathy – the grandmotherly old woman who is attempting to bring Hell to earth and making it the Devil's playground. Such a fun read, and a perfect choice for the Halloween season!
That Feeling, You Can Only Say What It Is In French (From Everything's Eventual)
Stephen King (25 pages)
The shortest entry on this list also scared me the most. This is the story of Carol, a typical middle-aged woman on a vacation. She continues to have the same feeling over and over again – as if she's seen her surroundings somewhere before. The feeling brings up old memories from her past, a past that she's not truly ready to confront…or pay for. Read the full text here.
——————
Did I miss any of your favorites? Add them in the comments and I will write you a personal letter about what I thought if I pick yours to read to before October 31st!! Suggest away!
Willow Dawn Becker is an author, voice personality, marketing maven, and entrepreneur. She co-founded Weird Little Worlds Press in 2020 despite a raging pandemic and huge personal losses. Her work can be found at Black Fox Literary Magazine and Space and Time Magazine. She lives in Utah with her family and pug-huahua, Indiana Bones.