I didn't realize how cool Night Gallery was until it showed up on Hulu+ about 4 years ago. Needless to say, I remembered the name drop in So I Married An Axe Murderer and I decided that, if earwigs that laid babies in you brain were involved, I should probably be there too.
I was not disappointed.
I have seen every episode of Night Gallery numerous times, and I'll tell you with no qualms:
That is some scary S***.
It ran from 1970 to 1973 and it was pushing the limits for its time. There are seriously some creepy things and real social commentary that they dish out on the show. Of course, it was another Rod Serling brainchild (think original Twilight Zone) so it was bound to be weird. Night Gallery was version of TZ that was meant to be watched after the kids were asleep and you had a little booze in ya.
Including some excellent storytelling by Serling himself, as well as the best short story writers of the day, Night Gallery was the place where a young short story artist could still dominate the television world. And scare the crap out of people. I dare you to try it this Halloween.
NOTE: Just click on any of the images below to be taken directly to the episode on Hulu+.
Top 15 Episodes of Night Gallery To Watch This Halloween
15. Silent Snow, Secret Snow (Seas. 2, Ep. 5)

Based on a short story by Conrad Aiken, this psychological tale is narrated by Orson Welles himself. It is the story of a young boy's fascination with the snow outside his home; a fascination that turns him inside himself and towards insanity. Incredibly creepy and atmospheric. A little Winter-y for Halloween, but it'll make you sleep with the lights on.
14. The Diary (Seas. 2, Ep. 8)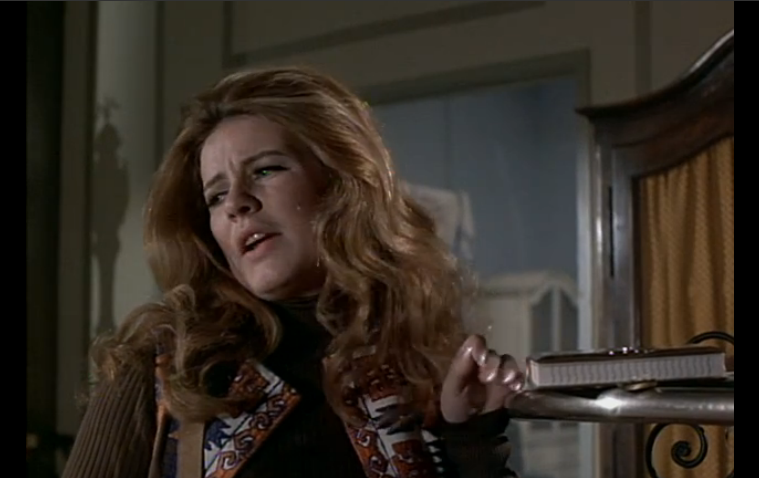 This masterpiece, penned by Serling himself, stars a very different Patty Duke than the chipper twinner in the Patty Duke Show. As an aging movie star with a grudge, she enacts madness-inducing revenge on the scathing gossip columnist who shreds her acting credibility. Truly one of the more chilling and well-written episodes of the entire series.
13. The Boy Who Predicted Earthquakes (Seas. 2, Ep. 1)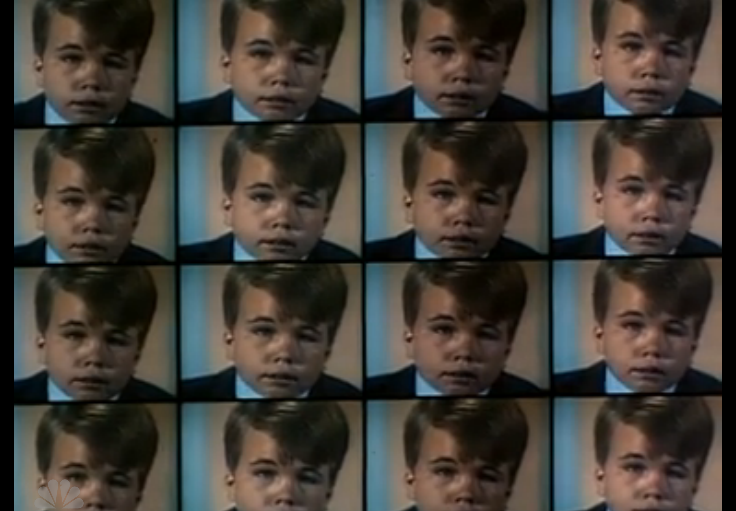 In this chilling tale, a boy is given a very special gift – to see the future. As a commentary on the media's fascination with the strange and our unearned trust in the media, this story has a very poignant message. Not only that, it is SUPER CREEPY. Stars a young Clint Howard, Ron Howard's brother. Perfect if you want a Halloween that is full of death and destruction.
12. You Can't Get Help Like That Anymore (Seas. 2, Ep. 20)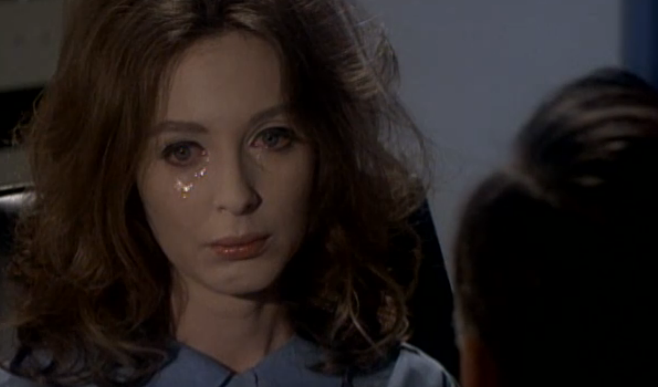 Cloris Leachman stars as a tyrannical mistress to a well-serving robot maid in this tale written by our illustrious host. It is the near future, and people still suck. At least, that's the concept at the core of this tale. When a rich couple buy the best robot maid available and then attempt to beat the crap out of her (like all the other robot maids before her), they get a nasty surprise.
11. Sins of the Fathers (Seas. 2, Ep. 20)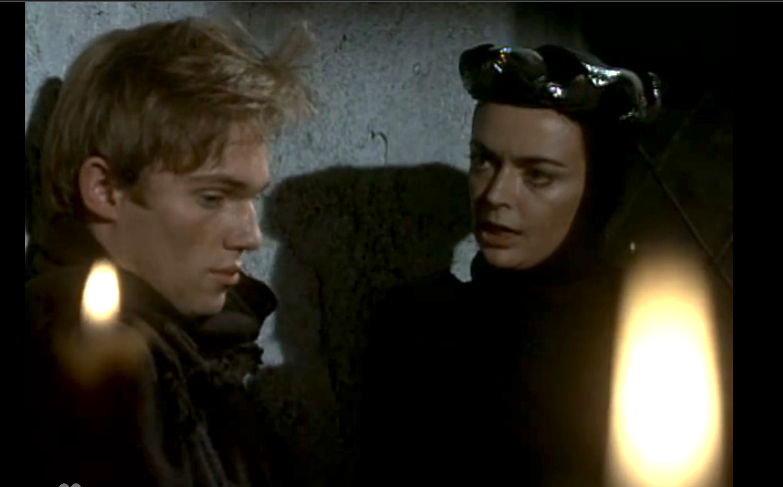 Yes, back-to-back awesomeness! This episode, although being painfully grotesque (hunchback dwarves, guttural screaming, turkey legs) is actually really creepy. Based on the story by Christianna Brand (Night Gallery was awesome about employing both female and male horror writers), this story is based on the practice of Sin-Eating common during the Dark Ages.
10. Midnight Never Ends (Seas. 2, Ep. 7)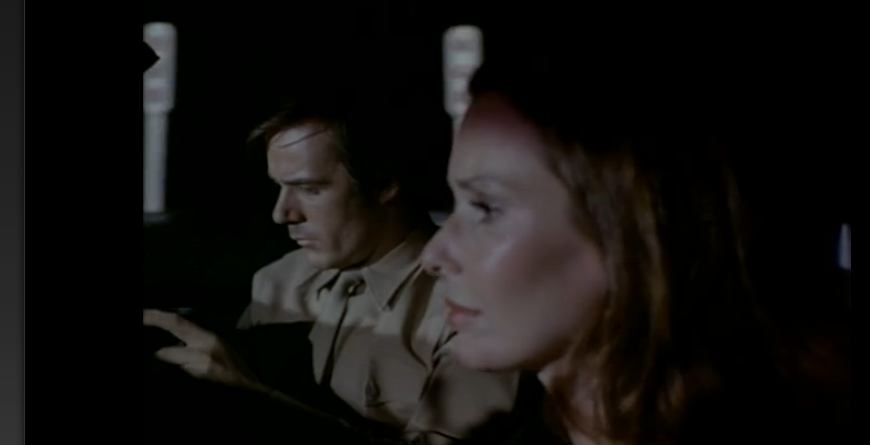 Another Season 2 gem by Serling, this story is like a cross between Groundhog's Day and The Shining. A young woman picks up a hitchhiker on the road and the two immediately feel as though they are caught in a super-strong bout of mutual deja vous. What they find out is a truth that is more chilling than you could possibly imagine. As a writer, I love this one.
9. Whisper (Seas. 3, Ep. 13)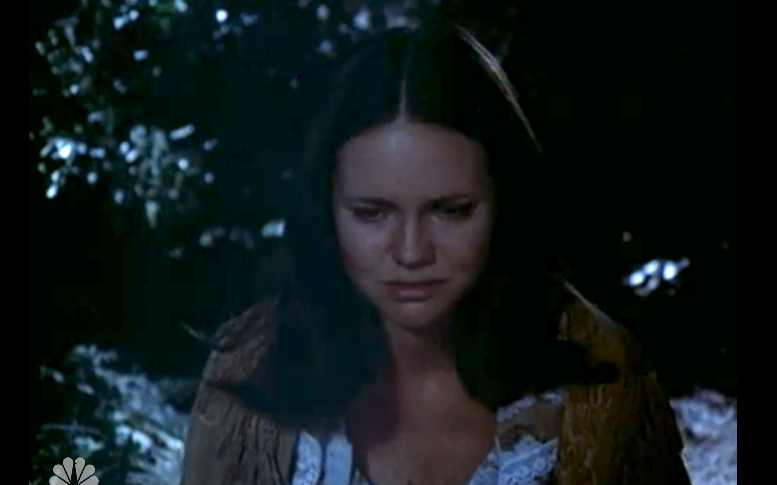 As one of the final episodes, Serling managed to saved the best for last. With a skeleton cast of amazingly talented actors (Sally Field and Dean Stockwell, "Al" from Quantum Leap), this story is a truly haunting tale that answers the question: What is the worst thing that can happen when you believe you can speak to the dead? Incredible performance by Sally Field.
8. The Ring With the Red Velvet Ropes (Seas. 3, Ep. 10)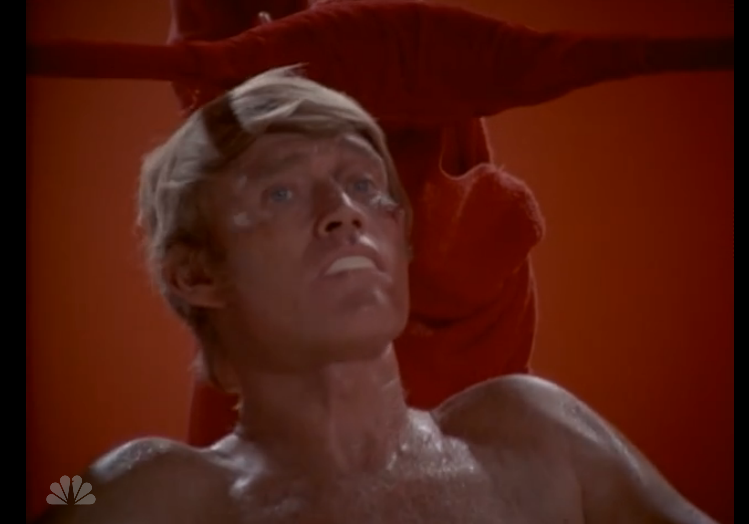 A heavy-weight boxing champion that has just won the world title finds himself on an unknown island, surrounded by sexy ladies and good food. Everything is great until he finds out that he's not the REAL world champion until he beats an otherworldly fighter with a very long winning streak. If you like your Halloween full of muscle and blood, this is the one for you.
7. The Different Ones (Seas. 2, Ep. 14)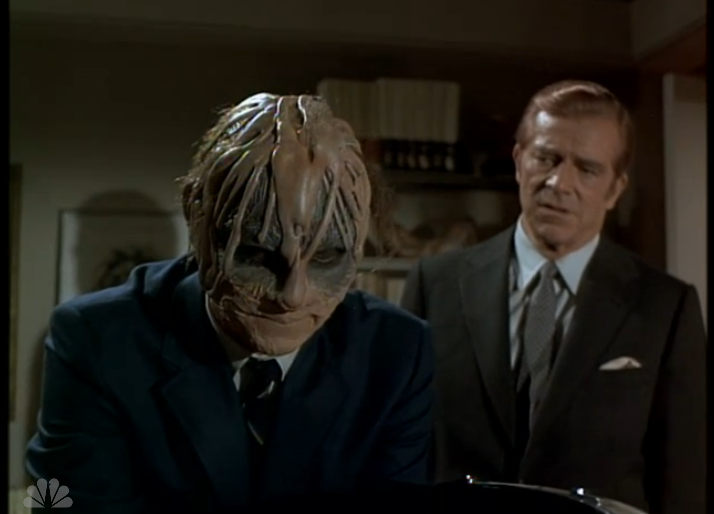 Once you've seen this one, you'll see almost a direct connection with some of Serling's more notable work on Twilight Zone. In this futuristic episode, a hideously mangled teenager is shipped off to a governmental-alien leper colony. In his desire to be a "normal person," the hero is willing to do almost anything to avoid literal alienation.
6. The Caterpillar (Seas. 2, Ep. 21)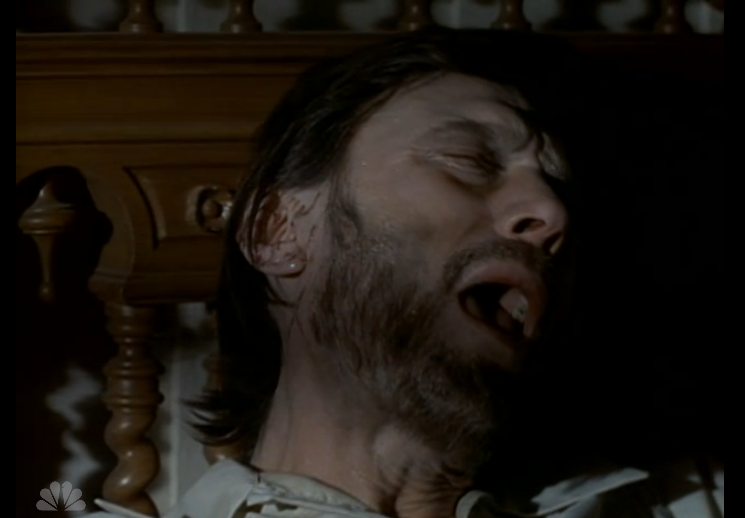 A colonial tale of unrequited love turned sour. Laurence Harveystars as a British military leader in the jungles of Borneo. When he can't have the girl of his dreams, he decides to take care of her husband by using the deadly flora and fauna of the inhospitable land. One small mistake in the plan is all it takes for him to get an earful. Perfect Halloween pick for the bug-lovers!
5. A Question of Fear (Seas. 2, Ep. 6)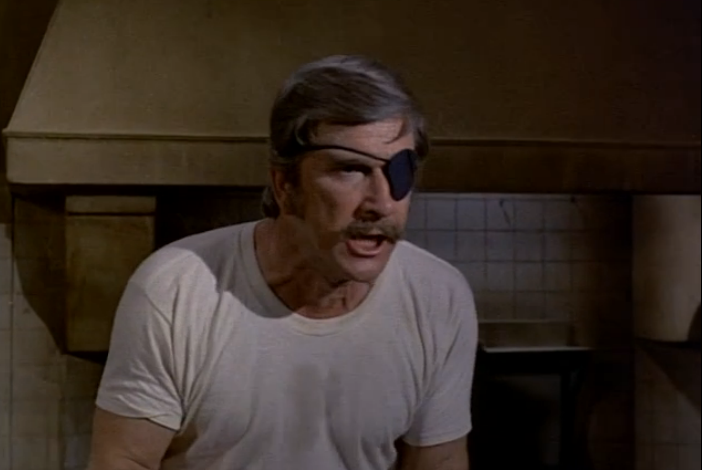 A rich man makes a revenge bet with an old buddy  (played by a less-idiotic-than-normal Leslie Nielson) that he can't stay locked up overnight in a reportedly haunted house. When he starts seeing strange things (beds with knives in them, for example), he decides that the $10,000 is not worth his life. Unfortunately, the house doesn't let him call backsies without a fight.
4. The Big Surprise (Seas. 2, Ep. 8)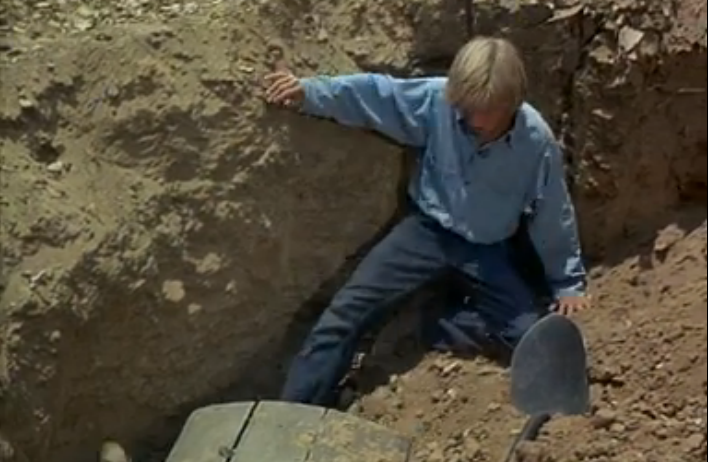 There's nothing scarier to a 12-year-old than a creepy old guy who tells you to dig a big hole. In this very short story (on the same powerhouse episode as The Diary), a young boy gets a tip from an old neighbor that something buried under a nearby tree. Thinking he has heard some kind of verbal treasure map, the boy acquiesces. His surprise is not at all what he expects.
3. The House (Seas. 1, Ep. 3)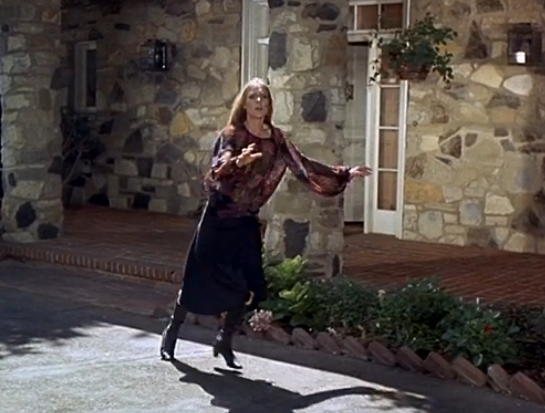 In my favorite episode by far, a woman continually has a dream that she is driving towards an unknown house, but that she knows inside and out. After graduating from dream therapy with a "cured" badge, she actually finds the house from her dreams. Not surprising, there is a ghost haunting it, but what it's trying to do only becomes clear in the last few moments of the story.
2. The Housekeeper (Seas. 1, Ep. 1)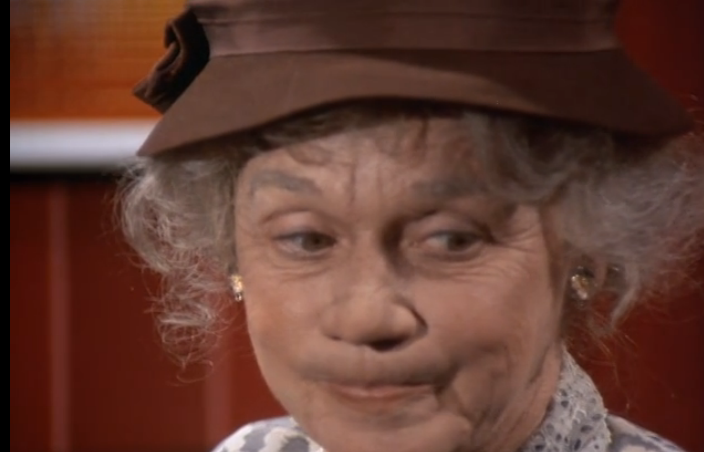 As the first episode of NIght Gallery, this little story comes out of nowhere and mentally screws everyone. An aging housekeeper with low self-esteem is requested for a dream job. Starring Larry Hagman (JR Ewing on the original Dallas), this story is all about the consequences of being young and beautiful forever. I choose this tale for those who like their Halloween ironic.
1. Tell David (Seas. 2, Ep. 14)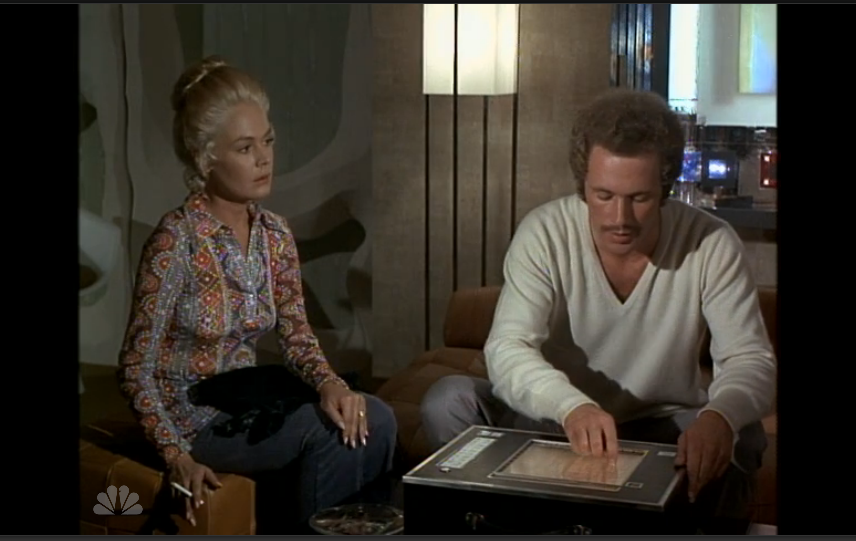 I personally believe that this is the most horrifying of them all, in the traditional sense. A woman with some marital problems and a small son gets lost in a freak storm. When she finds a local house for shelter, she is surprised by all the strange objects that she finds inside. Notable for its brilliant foresight to include video conferencing, GoogleMaps, and iPads – before they even existed!
Did you love this? Leave a comment for me below and then I'll feel like it was worth the 3 hours it took me to put it together! Happy Halloween!
You Have Time for Just One More:
Willow Dawn Becker is an author, voice personality, marketing maven, and entrepreneur. She co-founded Weird Little Worlds Press in 2020 despite a raging pandemic and huge personal losses. Her work can be found at Black Fox Literary Magazine and Space and Time Magazine. She lives in Utah with her family and pug-huahua, Indiana Bones.