The Ghost – Day 2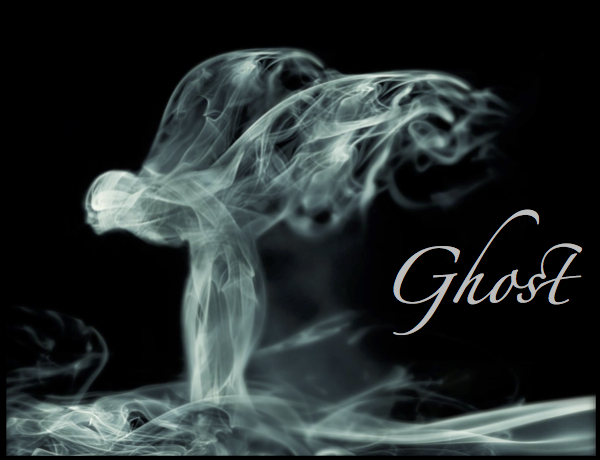 Tonight, after a day of more emotional trauma than I really want to get into, I succumbed to the urge to just haunt my old places of Twitter refuge. My favorite people, my favorite hashtags. Just to listen in on the land of the living. A junkie hitting the same old street corners, hoping/not hoping to see the dealer that he's so attracted/repulsed by.
When I was 17, I picked up smoking as a cool, rebellious habit. I started with little flavored cigarettes, smuggled and smoked behind the school during a Modern Dance concert. I am not great at everything, but I was instantly great at smoking. I looked cool. I smoked like a guy. And, I wasn't overly committed to smoking as a lifestyle, so I still smelled pretty good all the time.
By 19, I was smoking half a pack a day. I also had gotten into some other bad habits during this time , such as not eating or sleeping. I was also reading a lot of scary books and writing a lot of weird poetry. By spring of my sophomore year in college, I was primed for a mental breakdown, which I graciously participated in. I quit smoking during this time, and never wanted to go back. Usually.
Still, every once in a while, I would get that weird urge to just go out and buy a pack. Stand extra close to the biker on the bus. Hang out on smoke breaks behind the thrift store just to talk and breathe the air. Basically, I haunted cigarettes. Just every now and then. I never participated in the flesh. I just floated around the perimeter, remembering what it was like to be alive in that burning way.
One night, after about a year of abstaining, I was invited to a cool party. Since I am Mormon, this is not something that regularly happens for me, so I was very excited to go. Once there, I didn't really know anyone, and I was pretty bored. I headed out to the veranda, where all the smokers were chilling. Deciding that it was my life, dammit, and I could do what I wanted, I bummed a cigarette and took my second first drag.
The nicotine hit my bloodstream immediately, which is one of the fun benefits of smoking after you've quit. My vision went sharp, my blood pulsed, and I let the smoke trickle out of my mouth like a torch singer in a 1920s hollywood night club. A born professional.
Then, I threw the thing away, still burning.
You see, it wasn't worth it. It was fine, but not nice enough to have to struggle with for the rest of my life. Not nice enough to get cancer for. Not nice enough to lose my teeth, hair, and skin over. Okay, at best. But, not worth the long-term consequences.
So, I went a-haunting tonight. I found that, though I had made a ripple in the Twitterverse, the world-pond is quite large and functions very well without me. There are lots of other little fishies flashing their tails, catching the eyes of passers-by. I was a cute little fishy, too, but by no means extraordinary.
And, when I tasted Twitter again as a ghost, I realized that I really have made the right decision. At least for now. Twitter heightens the senses, sharpens my vision. But mostly? Makes me want things I can't have and think things that keep me from focusing on what is important in my life.
Thus, I will not haunt again. #SixWords
You Have Time for Just One More: