Loopholes – Day 8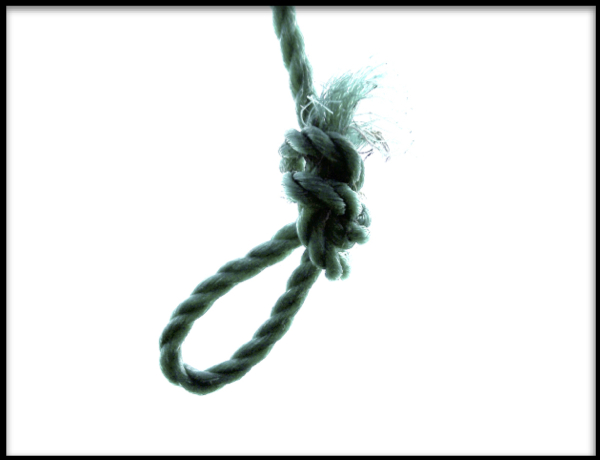 One of the major problems of having no self-control and also being an opportunist is that there is virtually no way of stopping me from doing what I want to do if I am very, very motivated. For example: Do you think it would be a good idea for me not to climb up the sketchy rope that is hanging from some mysterious anchor in the underground lava tubes? That's hilarious. I'll be doing that anyway, and the more you complain about how "dangerous" it is, the less likely I am to have pants on while I'm doing it.
Much like Tina Fey in "Mean Girls," I happen to be a pusher. No, I also don't sell crack and I'm not a member of any mathlete team (unless the math is about how many gingersnaps it takes to put someone into a diabetic coma). But, I do tend to test the limits and see just exactly what I can get away with.
I learned this from my mother and father, very young in my life. I grew up in a home where the "rules" were more of a conceptual guideline for behavior, rather than a rigid structure that resulted in consistent consequences. I still remember my mother threatening me in order to get me to clean my room. "If you don't get it done, you're grounded for a week." I thought about that when she left, weighing the potential likelihood of her remembering this threat for more than 24 hours against the fact that I was pretty sure some ancient food product had gone demonic underneath my bed. Results? The food demon continued to spawn and I was "grounded" for the 4 hours it took my mom to realize that I had a choir concert that night.
Now, I am a master of workarounds. Or manipulation. Or whatever cutesy name you like to call it.
So, I managed to eliminate Twitter from every device in my house. In fact, I don't even KNOW what I did to my phone. All I know is that Twitter can't even be installed on it anymore. That's gotta be some kind of divine intervention. Either that, or retribution from the food demons for all the trouble I caused them in my youth.
And then…I found a loophole.
While searching the internets for blogs from all the people that I no longer get to talk to, I stumbled onto a back door into Twitter. WHAT?! I know, it's desperate and awful, but it's true. I can click on someone's Twitter link and get back in. SHAZAM!
Just like that, I'm back in 9th grade, finding ways to hack through the firewalls that allow me to watch Famous Rap Battles instead of doing my economics homework. Sweet.
Not only that, but because it is illicit, it makes it ALL the more fun, doesn't it? No? Clearly, YOU'RE a terrible person to ask. You're probably one of those people who follows rules that keep you "out of trouble" and "out of jail" and "from dying in a horrific jet-ski-related accident."
Anywayssss……
So, I found a back door into Twitter. But, you know what? It just makes me all…depressed.
All of my cool friends still have their cool lives. They all have self-control and I'm just switching my obsession to Facebook. Everyone is being relatively normal, except me. I'm just an addict whose core problems haven't really been solved.
Because, the core problem really ISN'T Twitter, is it? (I know, I know. This is not shocking to either of us at this point) The core problem is that I am incapable of monitoring my own behavior in a way that keeps me moderate.
It begs the question: Is quitting helpful? I mean, it clearly makes more room in my life for other stuff. But, if I let THAT other stuff take over my life, then it's not really about the medium, is it? It's about the fact that I need to learn how to have balance in my life. But, how can you teach someone whose whole personality is structured around absolutes to have balance?
I honestly don't know. What I do know is that I'd better learn. If I don't, I'm going to spend my whole life wrapped up in loopholes instead of actually learning how to set and live by my own code of conduct. As an adult, I feel this is a thing I should be able to do. But, it does require a change in perspective that backs away from pushing the envelope and moves towards seeing guidelines as helpful tools rather than barriers that are begging to be crossed.
I still have 20 days. Do you think it's possible to learn how to be moderate and to set limits in such a short amount of time? I don't know. There are a lot of angry food demons that would say I don't have it in me. Yet, I think that if there was a time to act, it is now. If I can learn how to meet my own expectations instead of looking for the loopholes, I think I'll be less obsessive, less frustrated, and less likely to do hard prison time for breaking and entering into an abandoned amusement park.
Maybe.
You Have Time for Just One More: