Weird Little Worlds Press

Book Store
Horror, science fiction, fantasy, and adventure await when you step through the doors into our Weird Little Worlds. From toddler board books to adult novels and audio books, our PG-13 press has reading that is fun and suitable for every member of your family!

In Pursuit of Magic: A Step-By-Step Guide to Publishing Your Book
Coming December 2023!
In this 50+ page e-book, learn from the pros exactly how to set yourself up for publishing success. Whether you're a small press or a self-publishing author (or aspiring to be either), this has actionable strategies, worksheets, experiences, and more!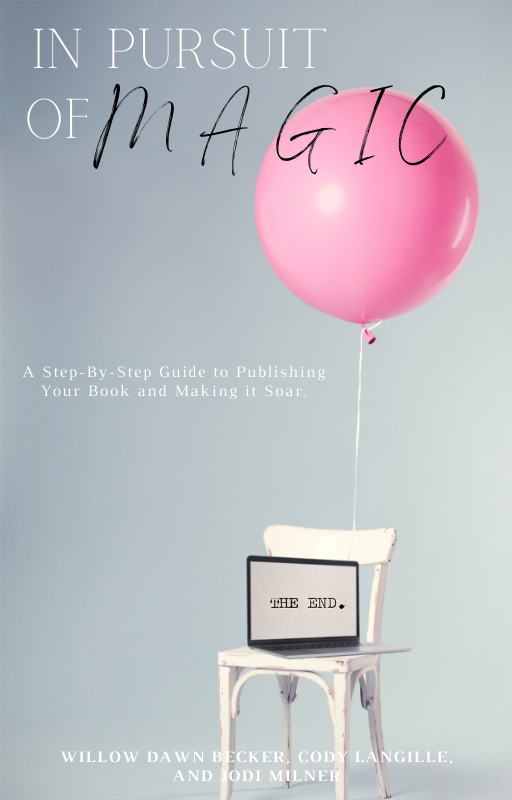 Praise for Our Books and Authors
See what people are saying about books from Weird Little Worlds Press
"Another anthology from Weird Little Worlds (the same press that did Humans are the Problem, also an excellent anthology.) This time it's mom in all her glory and gore – good moms, bad moms, absent ones, and ones maybe you wish were gone. This is a fantastic exploration of moms and motherhood from all angles, with a cast of amazing writers and poets."
"If you are a fan of dark and weird fiction this anthology is for you."
"One of the strongest horror anthologies I've read to date. This Stoker-nominated anthology is pretty freaking fantastic. Great stories from great horror writers that explore the idea of motherhood from a wide variety of angles. Steve Rasnic Tem's story is still upsetting me, months after I first read it."
"Where do I start?! They did such an amazing job selecting the stories that went into this book. Every single one was a joy (or terror) to read. I love how it was broken up into 5 different themes to group the stories. I definitely have a few new authors I need to read more from."
"From ghost stories to monstrous mothers to dark fantasy to sci-fi, there are pieces here which will appeal to everyone. There's a lot of variety in style, though the prose leans towards lush, descriptive, character-driven pieces, and many stories are influenced by fairy tales. The end result is a creative collection featuring established and emerging writers which achieves a remarkable balance of breadth and depth."
"This is a powerful anthology, and discussion was fierce as to which story to include in the showcase. Plenty of familiar and new (to us) authors here, and everything glows."
The Indie Horror Collaborative
A proud member of the Indie Horror Collaborative since 2023.