There are hearts that beat
somewhere
In tangled sheets that trip and noose
Or coil around bodies,
Rabbit-fast, and faster, harder.
Unaware that their drum
Is an echo of something started
Long before—
A shadow of the emptiness to come.
But my heart beats soundless, tuneless,
A sonar glitch in my bathwater-deaf ears.
A whistle blown,
Bringing that good dog, Death, to lap me up.
My gravid hands travel the map of scars,
One last time,
My pregnant skin, wet, stretched to
screaming
The navel place pulled, popped, and deformed
To cradle the bodies that my body holds.
Tiny feet. Tiny eyes.
So small they blot the light and swallow me like
piiiiilllllllllllllllllssssssssssssss
I know they need a mother still.
To splash with them in Stygian waves.
To teach them the song of fallen sparrows.
To snuggle them in earth-warmed graves.
My heart and hands slow,
Like lovers cheek-to-cheek,
Or twins so close in the womb
That they twirl, entwine, and die.
And the silence is so good and deep,
As I breathe this burning water;
The tomb broke open, the angels near.
Maybe I will see them push the stone away…
I hope they have small hands.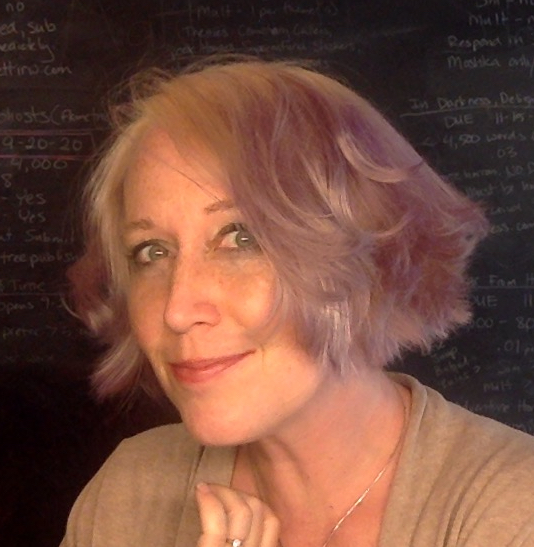 Willow Dawn Becker is an author, voice personality, marketing maven, and entrepreneur. She co-founded Weird Little Worlds Press in 2020 despite a raging pandemic and huge personal losses. Her work can be found at Black Fox Literary Magazine and Space and Time Magazine. She lives in Utah with her family and pug-huahua, Indiana Bones.