It is a day for celebrating! The 2022 Bram Stoker Awards® Committee announced on Feb. 23rd that Mother: Tales of Love and Terror, edited by Christi Nogle and Willow Dawn Becker has been nominated for Excellence in an Anthology. In addition, Mother author Mercedes M. Yardley is representing the press by being nominated in the Short Fiction category for her addition to the anthology, "Fracture." And if that wasn't enough to celebrate, Co-Editor of the anthology, Christi Nogle, made the short list with her Idaho ghost story debut novel, Beulah.
The competition in the anthology category was fierce this year, and the preliminary ballot featured fantastic anthologies from both seasoned and new authors and editors. In an incredible turn of events, the final nominees (including Weird Little Worlds Press), featured an all-star, all-female cast of editors. This is only the second time in the history of the Horror Writer's Association that this has happened, and WLW Press is ecstatic to be amongst such powerful and brilliant authors and editors. Other nominees in the Anthology category include:
● Screams from the Dark: 29 Tales of Monsters and the Monstrous (Tor Nightfire) edited by Ellen Datlow
● Human Monsters: A Horror Anthology (Dark Matter Ink) edited by Sadie Hartmann and Ashley Saywers
● Into the Forest: Tales of the Baba Yaga (Black Spot Books) edited by Lindy Ryan
● Chromophobia: A Strangehouse Anthology by Women in Horror (Strangehouse Books) edited by Sara Tantlinger
This anthology represents the second time in two years that WLW Press has been included on the preliminary ballot for a Stoker, and the first time that we have made it to the top 5.
From day one of its conception, Weird Little Worlds Press has been on a mission to reach out and create a tribe of creatives who love to let their weird shine. We are always grateful to have such amazing authors and illustrators willing to be a part of WLW. Their unique voices and talent are what make this company an incredibly fulfilling undertaking. Today we're reaching out with a very big, very special thank you to our authors and readers.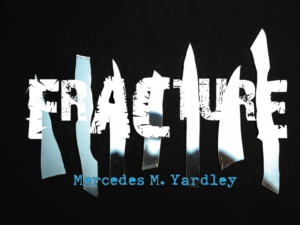 As if that weren't enough, we are also very proud to announce that Mercedes M. Yardley's story for Mother, "Fracture" has also been nominated for Superior Achievement in Short Fiction. Other stories in the category include:
Dries, Aaron – "Nona Doesn't Dance" (Cut to Care: A Collection of Little Hurts) (IFWG Australia, IFWG International)
Gwilym, Douglas – "Poppy's Poppy" (Penumbric Speculative Fiction Magazine, Vol. V, No. 6)
McCarthy, J.A.W.  – "The Only Thing Different Will Be the Body" (A Woman Built by Man) (Cemetery Gates Media)
Taborska, Anna – "A Song for Barnaby Jones" (Zagava)
Taborska, Anna – "The Star" (Great British Horror 7: Major Arcane) (Black Shuck Books)
Christi Nogle has also been recognized among the Superior Achievement in a First Novel category for her debut novel, Beulah (Cemetery Gates Media). Beulah is the story of Georgie, an eighteen-year-old with a talent (or affliction) for seeing ghosts. The book has been lauded as "The work of a top tier author in top form," by Jon Padgett amongst many other accolades. Other nominees in this category include: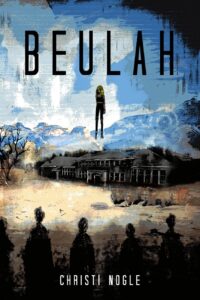 Adams, Erin – Jackal (Bantam Books)
Cañas, Isabel – The Hacienda (Berkley)
Jones, KC – Black Tide (Tor Nightfire)
Wilkes, Ally – All the White Spaces (Emily Bestler Books/Atria/Titan Books)
To learn more about the awards or to vote for your favorites, visit the Horror Writer's Association. Voting on the final ballot for active and lifetime members is open from now until March 15th, and we would love to see our incredible authors, graphic designers, artists, and editors get the commendations that they deserve!

The Weird Team is comprised of several unhinged individuals that have a love of life and a lust for adventure. They scour the world to find the strangest, scariest, and most wonderful news in the universe.