Beaches, camping, and museums are great fun in the summertime. There are so many choices for things to do in the summertime, let's find some fun for your sci-fi-loving nature!
Arizona
Is there anything more enticing for a Sci-Fi fan than a meteor crater? Meteor Crater Natural Landmark and Barringer Space Museum in Winslow, AZ. As a bonus, this is also the meteor crater featured in Starman.
There is also an out-of-the-way bit of fun to be had in Gila Bend. Make a point to visit the Space Age Motel and Restaurant.
California
The Hollywood Museum always has great exhibits for the movie fan. Try the Hollywood Museum Sci-Fi Exhibit.
There is also a Comic-Con Museum worth a visit in San Diego.
Florida
There are, of course, large amusement parks in the ultimate vacation destination that have something for everyone. But there is so much more. Visit Florida's Cape Canaveral. Be sure to visit the Kennedy Space Center and The Space Bar.
There is a science fiction exhibit currently at Cox Science Center and Aquarium and the tourism district of Orland, has tons of ways to nerd out in Orlando.
Minnesota
Grab lunch in Albertville at the Space Aliens Grill and Bar while you're passing through town then head to Minneapolis. Uncle Hugo's Science Fiction Bookstore is the oldest independent science fiction bookstore in the United States! It's been in business since 1974.
Missouri
City Museum in St Louis has all kinds of weird and interesting features to keep your mind and imagination busy. As a bonus, St Louis Science Center has an awesome Dr. Who exhibit going on right now.
Nevada
Area 51 is located in the southern portion of Nevada, 83 miles (134 km) north-northwest of Las Vegas. The surrounding area is a popular tourist destination, including the small town of Rachel on the "Extraterrestrial Highway".
New Mexico
You can also go alien hunting in Roswell, New Mexico, visit International UFO Museum & Research Center, and stop for a drink at Alien Brew Pub in Albuquerque.
New York
New York is a fabulous melting pot of activities for the science fiction lover!
For comic book lovers, you can spend hours in the Forbidden Planet comic book store, 3rd Universe Comic.
How about gaming? Head to places like The Compleat Strategist and Hex & Co.
See if you can find your way to the Secret Science Club.
Stop in and experience the virtual reality of the Museum of Future Experiences.
Grab a bite to eat at Action Burger.
Hunt down the iconic Ghostbusters headquarters. Hook and Ladder 8 is still a working FDNY firehouse. But, you can snap a pic with the Ghostbusters logo on the sidewalk out front.
Check out the Hall of the Universe at the American Museum of Natural History.
Cap off your geeky day with a drink at Lovecraft, a restaurant and bar dedicated to the life and works of science-fiction and horror writer H.P. Lovecraft. How about ending your night at Jupiter Disco.
Also, hurrah for Nickelodeon! While not strictly science fiction, Nickelodeon Universe is full of fun and imagination!
Pennsylvania
Yes, you really do want to add the annual Phoenixville Blobfest to your bucket list. Then hunt down the flying saucer in Mars, Pennsylvania. You can also do come serious sci-fi investigating at the Carnegie Science Center.
Virginia and Washington, DC
Washington, D.C. is home to the epic Museum of Science Fiction, but you can also find cool eats at Lost in Taste in Christiansburg, VA and Bozzelli's Italian Deli in Virginia and DC.
Washington
Seattle, Washington is home to the MoPop Museum of Pop Culture where you can always find fabulous sci-fi exhibits. But you'll also want to find Gravity Hill and stop by Marsh's Free Museum.
Wisconsin
Are you an American Gods fan? Head to The House on the Rock.
Don't miss making a stop at Geeks Mania Arcade in Madison as well.
Canada
And, bonus points to Canada for a science fiction theme park! Galaxyland Powered by Hasbro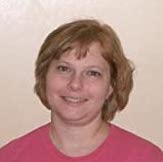 Alison Palmer is a quirky writer with multi-colored hair who lives in the middle of a land scorched by dragon's breath. She is the mother of four children who are in training to be a Witch, a Dragon's Princess, a Knight and a Dwarf. When she's not actively daydreaming, she can be found searching old nooks and crannies for a brownie or house elf willing to come home and do the dishes for her. If she can't find a brownie a pet unicorn would do.